New Ideas, Medications, & Treatments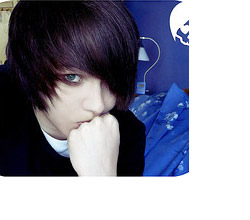 New ideas for treatments are common. What is likely to occur are trends being adopted or rejected as time goes on. As more scientific evidence is gathered on treatment therapeutic counselors may adjust their diagnosis and method of treatment.
Medications - Medication is a major part of most therapy. This area of the counseling and behavior modification is always evolving. New drugs are released regularly. Adoption rates are extremely fast because of the demand for better and improved medication.
Books. An influential book can completely change the therapeutic paradigm. There are always differences of opinions when it comes to discipline and therapeutic treatments. Many times a book will be praised and criticized at the same time but over time adoption of its principles will occur.
Research. Research on counseling and treatment will always provide new ideas on the best solution for patients and parents. In many cases programs like wilderness camps have changed from a deprivation based model to an abundance based model based on research. It showed that students thrive in both settings but deprivation based camps run higher risks. As a result many wilderness camps have changed their model.
Facilities. New facilities will be adopted and created as the market demands them. For example, boot camps were nearly unheard of in a private setting until the late 70's. As demand increased they quickly became a popular new treatment.
Media Coverage. As the news report on accidents that occur in these therapeutic settings the whole system improves. If there are specific problems or known risks programs will adapt to make students and parents at ease.
Do you have any recommendations?
Please email contact [at] fortroubledteens.com
NOTE: Remove the spaces and brackets so the address looks like are regular email address.